Award-winning wines and spirits from the 2021 competition will be showcased at the:
Camp Good Days' Wine & Spirits Auction 2021
November 4, 10am - November 11, 8pm
Visit the Wine & Spirits auction site for more information: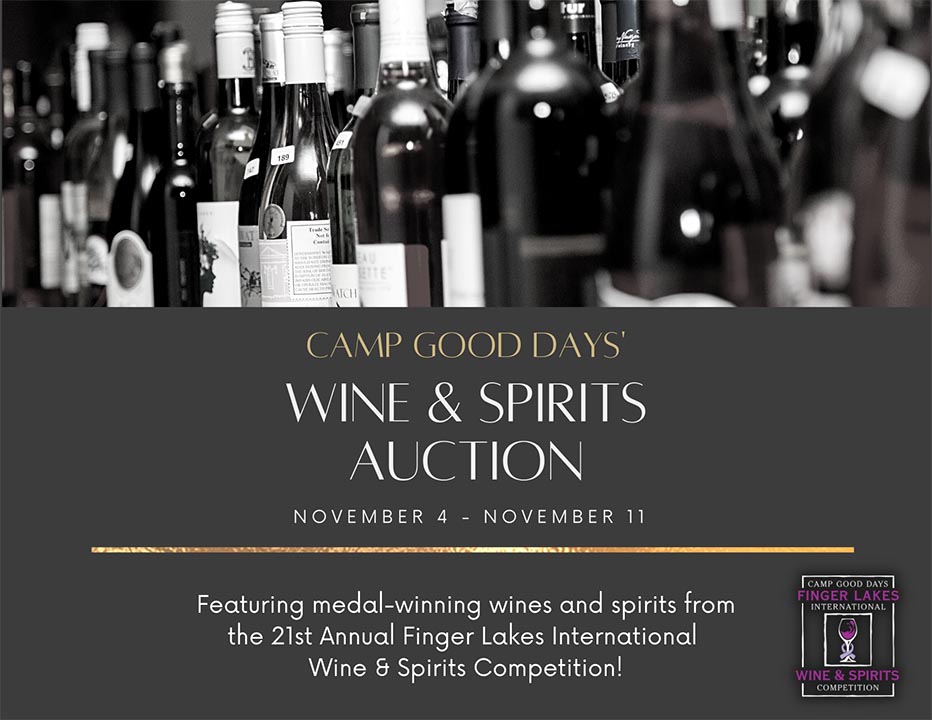 In 2020, we had to reimagine our Annual Wine Auction Dinner as an online auction to comply with COVID-19 restrictions and guidelines. Thanks to the generosity of our community, we were able to raise much needed funds for our programs and services for those impacted by cancer or sickle cell anemia.
While we hoped to see everyone in person this year, we have decided once again to hold a virtual event due to ongoing COVID-19 concerns. Our top priority is to keep all of our supporters, staff, and volunteers safe. Although this was a tough decision, this made the most sense since we work directly with those who have compromised immune systems and do not want to put anyone at risk.
The auction is not only a way to raise awareness and funds for the children, families and adults of Camp Good Days, but it is a way to celebrate their courage, hope and strength. 91 cents of every dollar raised goes directly towards our programs and services for those impacted by cancer and sickle cell anemia.