A World Class Competition for a World Class Cause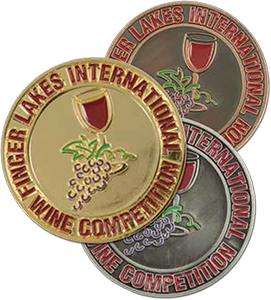 You are invited to enter the 19th Annual Finger Lakes International Wine Competition to benefit Camp Good Days and Special Times, a camp dedicated to bring smiles and memories to children with cancer! This year's competition will be held in Rochester, NY, on April 13 & 14, 2019. It is open to commercial wineries from all producing countries.
Truly An International Competition
In 2018 we had 16 countries enter more than 2,800 wines, judged by 52 prestigious judges from 11 countries, maintaining the highest international judging standards as we have since we began in 2000!
Each wine is judged on its own merit—its presence, balance and varietal character - not by how it compares to other wines in the flight.
While it is common knowledge that wines go through various stages of quality development, each wine entered in FLIWC is judged for what it is at the time of judging - not for what it might become in the future.
Wines are blind judged in flights, with each wine identified only by a computer generated code number.
Each glass is labeled with this code number and the judges are given a scoring sheet with the number and the variety of the wine (i.e., Chardonnay).
All flights are staged in a separate back room and delivered to the judging room. Re-pours, when necessary, from a second unopened bottle are also staged in the back room and delivered to the judging room.
All wines are presented to the judges in Riedel crystal stemware.
John Rose Award

for the top Riesling. Double Gold medal-winning Rieslings are judged again in a Finals Round to select this year's best Riesling.

Cyrstal Grape Award

for the top Ice Wine will be selected from gold-medal-winning ice wines during a Finals Round for the top Ice wine. Double Gold medal-winning Ice wines are judged again in a Finals Round to select this year's best Ice wine.

Raul Castellani Award

for the best South American wine from any category.
Best-In-Class Awards

will be given in the following categories: Chardonnay, Cabernet Sauvignon, Merlot, Cab Franc, Fruit Wine and Champagne/Sparkling, along with their Double Gold medals.
Medals are awarded for all Double Gold, Gold, Silver, and Bronze winning wines.
All award-winning wines are featured on our web site within one week of the competition.
Award-winning wines will be featured at several public events following the competition, including a charitable gala to benefit Camp Good Days and Special Times. The Finger Lakes International Wine Auction and Dinner attracts more than 500 wine aficionados and collectors who gather for a fun evening of wine tasting, dinner and an auction of medal wines, one-of-a kind items, and wonderful experiences.
We Promote Our Winners!
In addition to benefiting Camp Good Days, the Finger Lakes International Wine Competition exists to promote the entire wine industry. By entering our competition, your wines will receive the exposure that's important for strong sales and profitability. Award winning wines are more valuable, and even if you are able to sell your entire inventory, you'll be able to sell it for more with the FLIWC distinction of quality and excellence.
Our Auction & Dinner is a large promotion in itself, and the auctioneer emphasizes all the award winners. Many of our judges are prominent buyers, and look to the competition results for guidance. At every opportunity, the FLIWC will be promoting your award-winning entries regionally, statewide and at local wine events throughout the country. Our website list of award-winners is also linked directly to your website.
Added Value For Your Medal Winning Wines
Web Links -

We will link each award-winning wine directly to your website if you provide us with a web address on the entry form.

Influential International Judges -

Our judges include important buyers for restaurants and retailers

Press Releases -

We provide press releases promoting the winners and the results online. Media coverage grows every year.

Dinner & Auction -

Our popular Dinner & Auction is centered around award-winning wines, with promotions in the catalog, in displays, and from the auctioneer.

Point of Sale -

Customizable FLIWC bottle tags and shelf talkers are available for all medal winners.

Beautiful Medals -

We issue beautiful medals with ribbons for display in your tasting room.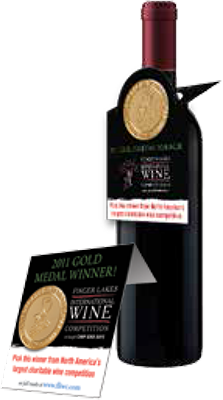 The 2018 Top Award-Winning Wines:
BEST
RIESLING
Wagner Vineyards
2016 Riesling Semi Dry
New York, USA
BEST
ICE WINE:
Diamond Estates Wines & Spirits
2016 EastDell Cabernet Franc Icewine
Ontario, Canada
BEST
CHARDONNAY:
Waltz Vineyards Estate Winery
2015 Waltz Reserve Chardonnay
Pennsylvania, USA
BEST
SPARKLING:
Between The Lines Winery
OUTSET
Ontario, Cananda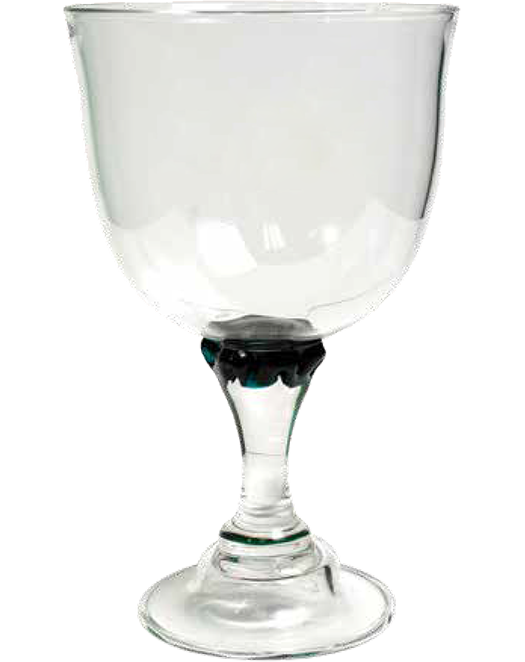 BEST
FRUIT WINE:
Arrowhead Wine Cellars
Blackberry
Pennsylvania, USA
BEST
MERLOT:
Viaggio Estate and Winery
2014 "The President" Merlot
California, USA
BEST
CABERNET FRANC:
Cardinal Point Winery
2014 Clay Hill Cabernet Franc
Virginia, USA
BEST
CABERNET SAUVIGNON:
Trinchero Family Estates
2016 Ménage à Trois
California, USA