A World Class Competition for a World Class Cause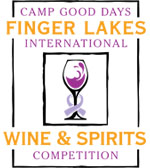 You are invited to enter the 23rd Annual Finger Lakes International Wine and Spirits Competition to benefit Camp Good Days and Special Times, a camp dedicated to bringing smiles and memories to children with cancer! This year's competition will be held in Rochester, NY, on June 12-14, 2023. It is open to commercial wineries and distilleries from all producing countries.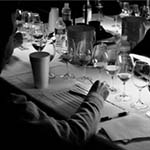 Truly an International Competition
The FLIWC accepts wine, spirit and cider entries, and averages per year, about 2,500 entries from 16 different countries. Each year, around 50 wine and spirits judges convene to blind-judge the entries and award bronze, silver, gold, or unanimous double gold medals. The best wines and spirits are also judged again in a "Best in Class" judging.
The Finger Lakes International Wine & Spirits Competition (FLIWC) is one of the largest charity-run wine and spirits competitions in the world. The FLIWC was created in the year 2000 as a way to raise money for Camp Good Days & Special Times, while also calling attention to the many wonderful Finger Lakes Wineries in Upstate New York. Over the years, the FLIWC has grown exponentially both in size and reputation.
The medal-winning wines and spirits are then featured at several public events following the competition, including a charitable gala dinner to benefit Camp Good Days & Special Times. This event attracts more than 500 wine and spirit aficionados and collectors.