World-Renowned Judges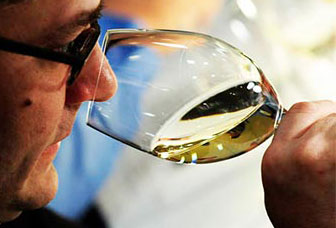 Year after year, the FLIWC draws a diverse panel of the highest quality judges from all over the world! Below is just a partial list of judges from around the world that will judge this year's competition.
Each wine is judged on its own merit - its presence, balance and varietal character - not by how it compares to other wines in the flight.
Wines are blind judged in flights, with each wine identified only by a unique number.
2018 FLIWC Committee
The following people comprise the 2018 FLIWC Committee:
TERESA KNAPP
Flighting and Tabulation
CURT BALCH
Backroom Manager
KEN FANTON
Backroom Coordinator
GREG CUTT
Set-up Supervisor
DOLORES FANTON
Competition Logistics
TOGO DEBELLIS
Competition Logistics
RICKY TATER
Competition Logistics
GARY MERVIS
Camp Good Days and Special Times
WENDY MERVIS
Camp Good Days and Special Times
KARL RUDOLFS
Camp Good Days and Special Times
AMANDA ANDERSON
Camp Good Days and Special Times
JAIME VARBLE
Camp Good Days and Special Times
ZACH FORBES
Camp Good Days and Special Times
2018 International Judges
The following judges are slated to participate in the 2018 competition. Click on any name for their bio: