FLIWC Videos
Gary Mervis at the 2014 FLIWC
Gary Mervis talks about Camp Good Days and Special Times in front of volunteers and wine judges.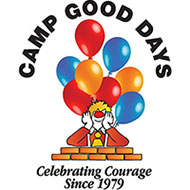 Welcome to the FLIWC!
All proceeds from the competition and subsequent events benefit Camp Good Days and Special Times, a not-for-profit organization dedicated to improving the quality of life for children and families all over the world, whose lives have been touched by cancer and other life-threatening challenges. Located in the heart of New York State's Finger Lakes wine country, the Camp offers residential programs, year-round activities, and events for adults and children. The Finger Lakes International Wine Competition is managed by, and for the benefit of the Camp Good Days and Special Times.